Offers At Le Meridien Xiamen
Original experiences await in every place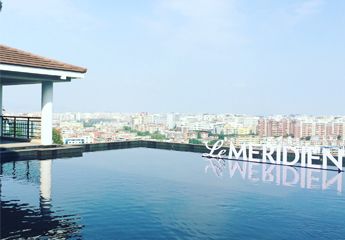 Guests are invited to discover the serenity of nature at Le Méridien Xiamen, where one wakes up to breathtaking views over Xiamen Bay.
Le Mei Chinese Restaurant
2nd Floor
Guests will experience our warm and friendly service whilst reveling in the contemporary yet warm and inviting décor. Twelve private dining rooms can be reserved to enhance the pleasure and exclusivity of group dining and entertaining—advance reservations required.
Le Mei is a Chinese restaurant with a unique design concept that adapts to the local market and regional culture. The dominant fare is authentic Cantonese and Chao Zhou-style cuisine, with an emphasis on seafood, local ingredients, and dim sum offerings.
86 592 7709178
SPG MEMBERS CAN RECEIVE 15% OFF
SET LUNCH
Le Mei relaunches its lunchtime menu with a new array of perfectly packaged, available daily in its elegant dining rooms. Enjoy matchless Chinese flavor from CNY88++ per person.
LATITUDE 24
Lobby Floor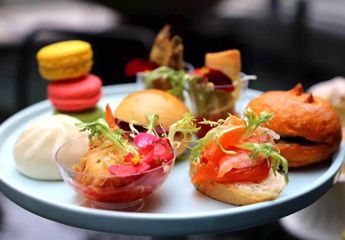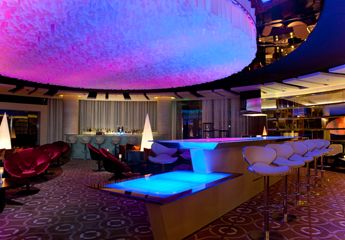 AFTERNOON TEA
Selection of savory and sweets delights with a glass of juice, coffee or tea. CNY 108++ includes,
12:00-18:00 weekday set menu
15:00-17:30 weekend buffet
HAPPY FRIDAYS
For a perfect Night of fun, great Music and unbelieveable drink deals! Every friday 21:10-23:15
CNY148net / free flow Margarita or Beer
86 592 7709716
SPG MEMBERS CAN RECEIVE 15% OFF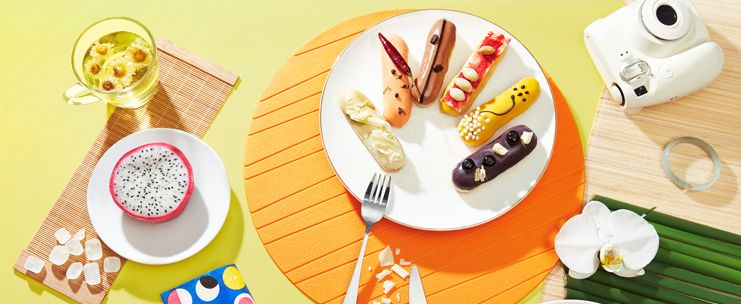 Le Meridien Eclairs
Transforming the traditionally chic Parisian pastry into something decidedly modern, éclairs at Le Méridien Xiamen inject your day with a little sweet joie de vivre.
A delectable nod to our European heritage, enjoy these signature confections in classic or unexpected flavours inspired by each destination.
Le Meridien Sparkling
Enliven your night and indulge in the distinctive flavours of our new sparkling creations Bar.
Designed to transform the Latitude 24 Bar from day to night, Le Méridien Sparkling invites guests and locals to socialize, gather and converse, while enjoying specialty sparkling beverages in a lively atmosphere.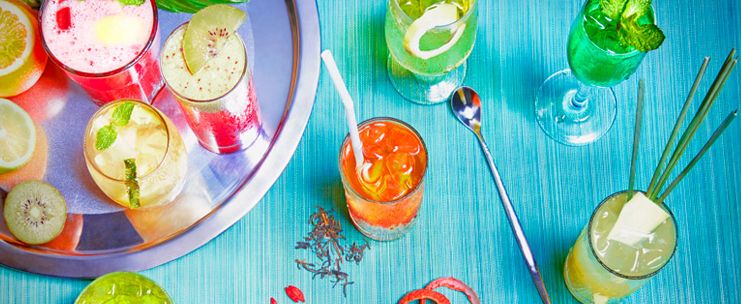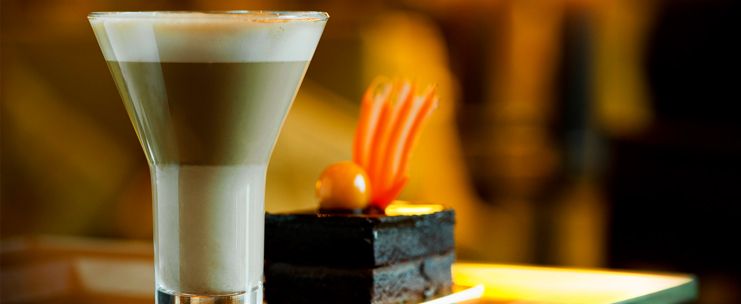 Illy Coffee
The illy blend originates from nine different places around the world. Characteristic flavors you'll only find at Le Méridien hotels. Awaken your senses with our seasonal café creations.
Enjoy a touch of decadence with coffee selections inspired by the season. Now available at Latitude 24 in Le Méridien Xiamen.
Nouvelle Vague
Le Méridien Hotels & Resorts has partnered with Nouvelle Vague, to curate a 24-hour soundtrack for every Le Méridien hotel around the world.
Led by music producers Marc Collin and Olivier Libaux, Nouvelle Vague is a collective of talented artists, featuring a rolling cast of popular Parisian musicians.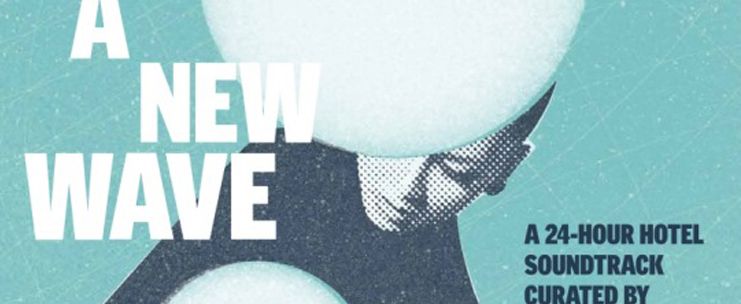 2016 AWARDS
Share with you the awards that Le Meridien Xiamen win during 2016, and we will continue to try to do better through 2017.
Best Hotel (Xiamen) – from Shanghai Daily
Recommended Ethnic Restaurant – from TARGET
Best City Resort – from Voyage
Best MICE Hotel – from WisdomSH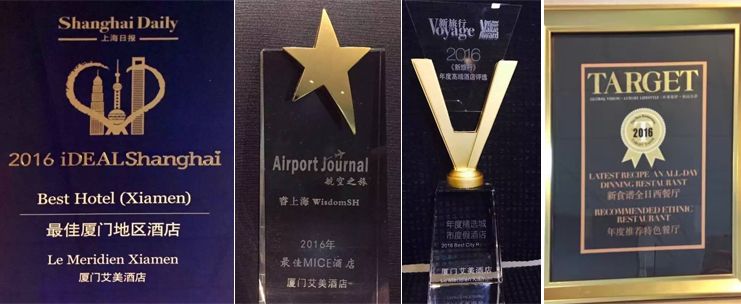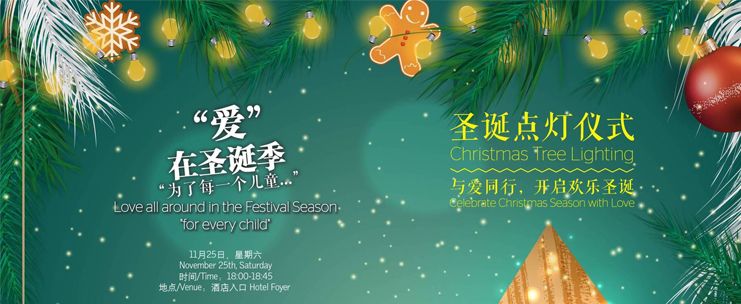 Come and meet Santa Claus
and join us to celebrate our Christmas Tree Lighting. Come and enjoy eggnog and gluwine accompanied by live Christmas Carols and international band performance.

Venue: Hotel Foyer

November 25, 2017 18:00-18:45