Latest Recipe
Our all-day dining concept, Latest Recipe caters to a range of palates with its diverse array of carefully prepared, innovative versions of classic as well as intriguing international selections infused with seasonal local ingredients. The restaurant offers a spacious interactive dining area as well as al fresco seating facing the lush green hills.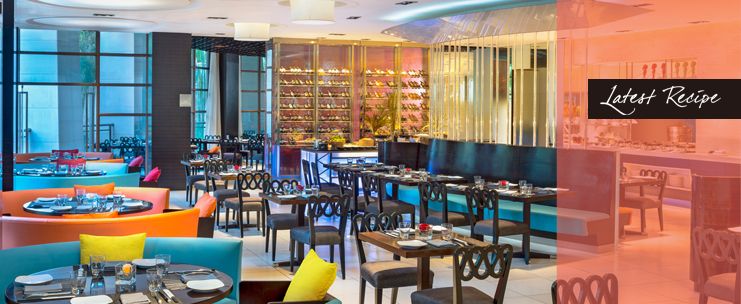 Latest Recipe is comprised of live cooking stations positioned throughout the restaurant where guests will find cuisine from China, Thailand, India, and Malaysia as well as Middle East, plus Western favourites like pasta, roasts, and grills, with ingredients and selections changing according to the seasons. Numerous breakfast options are offered in the morning, from freshly baked goods to Le Méridien's signature Breakfast items, featuring refreshing new breakfast concepts that contribute to wellness while delighting the tastebuds.
An à la carte menu is also available throughout the day.
| | |
| --- | --- |
| Cuisine: | International |
| Dress Code: | Smart Casual |
| Parking: | Parking is included with purchase |
| Hours: | Buffet 6:30AM - 10:30AM; 11:30AM - 2:00PM; 6:00PM - 9:00PM |
| Atmosphere: | Casual |
| Setting: | Casual, chic + contemporary interiors |
| Phone: | 86 592 770 9179 |
| Chef: | Daniel Brooker |
| Smoking Permitted: | No |
Signature Dishes
I just love cooking great beef and lamb and New Zealand has some of the world's best, this beef and lamb is 100% grass fed and free range which gives the meat a great flavour and a beautiful texture.
New Zealand Silver Fern Farms prime Beef and lamb selection
Cooked slowly for many hours just improves the flavour and tenderness, serviced simply with just some homemade chutneys and relishes, and a little fresh cracked pepper and sea salt, you can enjoy with your favourite side dishes if you like, just let the meat be the star…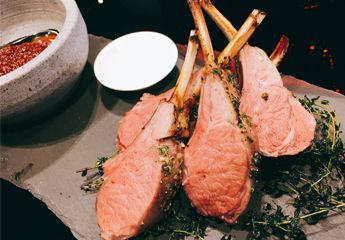 Orange roughy beer batter taco, tartar sauce, chilli & coriander
Orange roughly is a great all propose fish, it can be pan fried, grilled, roasted but I love it in beer batter and deep fried, and served in a very fun way love in a taco with some spiced up tartar sauce and baby cresses to give it a very fresh crisp taste
Hamachi crudo, granny smith apple, pickled celery, coriander
Hamachi is an amazing fish, from the tuna family, white in colour and use widely in Japanese cooking, mostly eaten raw, this dish is in the Italian style "crudo" which means raw, it is cured with a special merited with lime juice, coriander, and celery, served with a crunchy salad of diced apple and celery, finished with sea salt and fresh herbs
Smoked venison tartar, paprika mayonnaise, shallot dressing
Venison is a very under used meat, but I love it, lean and gamely tasting, this dish is raw in the style of a "tartar" the diced venison with seasoned with a vinaigrette of shallots, this helps to cut through the meats gamely flavour, I'm serving it with a paprika mayonnaise which adds a nice touch of creaminess to the dish, I finish it buy lightly smoking the dish with cherry wood which brings all the flavours to life.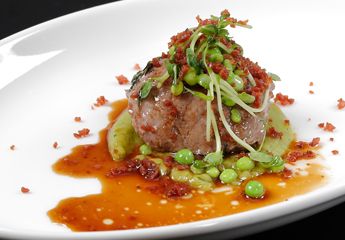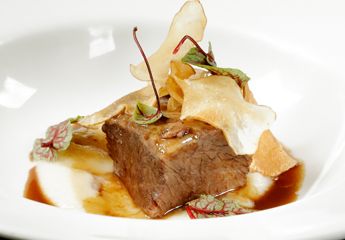 Sous-Vide
Savor the Sous-Vide prepared tender taste of premium ingredients.
CNY 78 net: 24 hour slow cooked New Zealand beef short rib @85℃ with mash potato
CNY 68 net(2 options):
Salmon fillet @60℃ with wok fried greens
Miso marinated pork loin @70℃ with sweet potato and pickled cabbage
Tiramisu
A bite of Tiramisu and you feel bitter, sweet and mellow taste of love.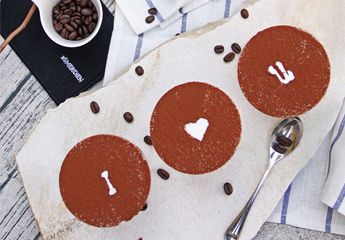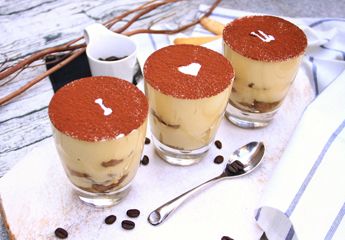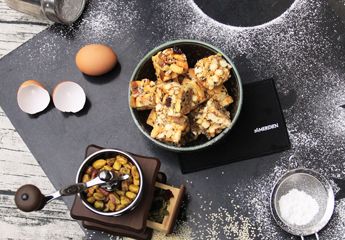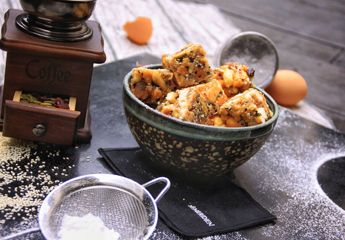 Chinese Style Baklava
Pure & simple flavor of traditional pastry take you back to the childhood memory.
Dessert Buffet
Latest Recipe now provide daily dessert buffet, which including Haagen-Dazs Ice Cream, Malaysia Shaved ice, juice, fruits… for your sweet night.

CNY 88 net per person, from 19:30 to 21:00.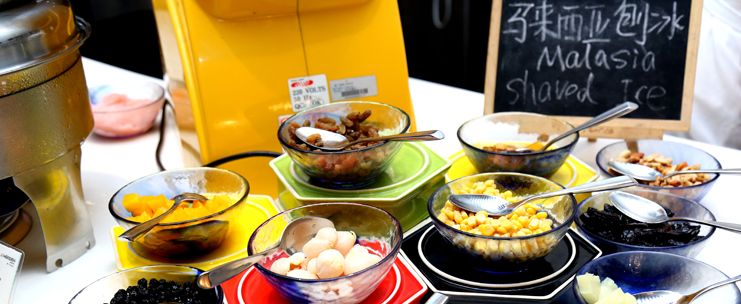 Local Seafood
Local Seafood are cooked by the chef on-site. Open your incredible food journey in the night. Bufft Dinner @ Latest Recipe,
CNY348net from Sunday to Thursday
CNY398net from Friday to Saturday
Hot Pot Season!
Warm up with a steaming hot pot this winter with your choice of seafood, imported beef or lamb.

Enjoy a Haagendazs hot pot after dinner!
Hot pot available during dinner time.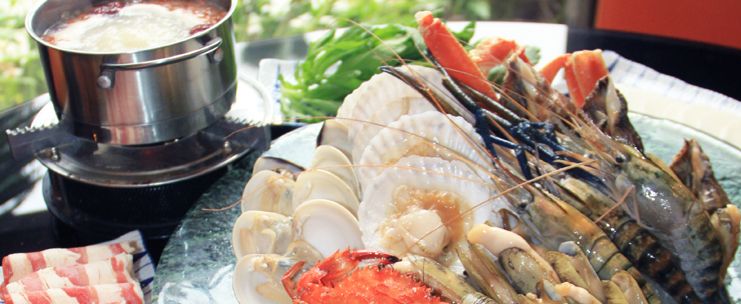 Haagen-dazs Ice Cream Fondue
RESERVATIONS
In house guest could enjoy 30% discount during buffet lunch and dinner.(Except the special date)
By Phone: 86 592 7709179
By Email: latest.recipe@lemeridienxm.com